Batch Editor
The Batch Editor tool allows you to make similar changes to multiple pictures.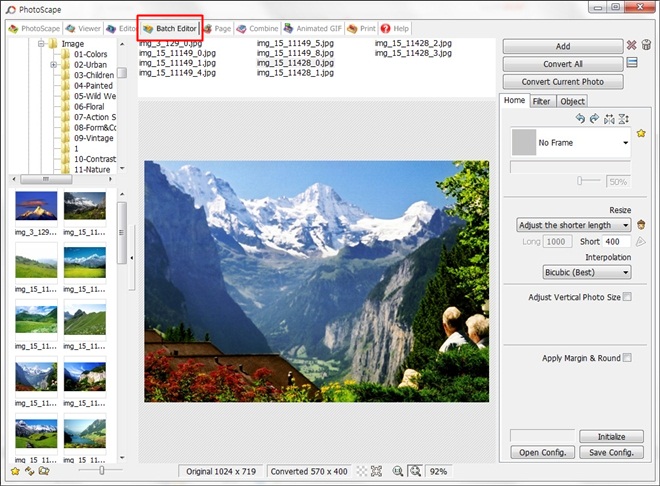 ---
Rotate (Home Tab)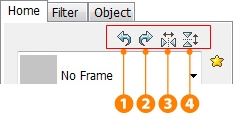 1. Rotate 90 degrees CCW
2. Rotate 90 degrees CW
3. Flip Horizontal
4. Flip Vertical
---
Frame to All Photos (Home Tab)
1. Click on the dropdown menu directly beneath the tabs.
2. Select a frame from the menu.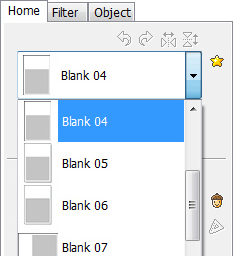 | | |
| --- | --- |
| Original | Frame |
---
Method of Resize (Home Tab)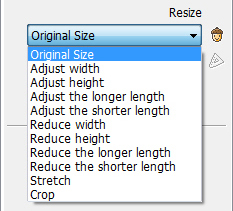 Interpolation Options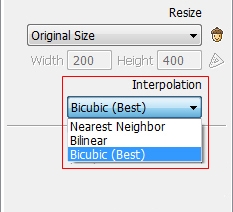 ---
Apply Margin & Round (Home Tab)
Click 1 -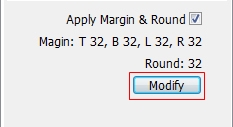 Click 2 -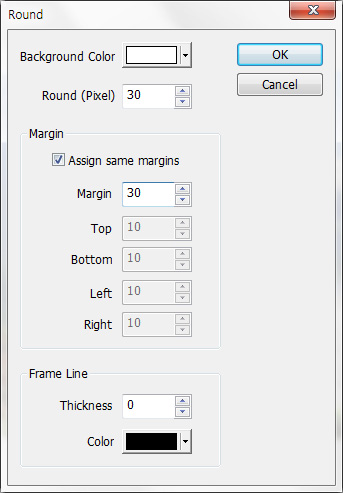 | | |
| --- | --- |
| Origianl | Round - 30 |
---
Filter Tab
Auto Level: Redistributes colors throughout the photo in hopes of color correcting photos
Auto Contrast: Alters photo by changing the contrast between lighting and colors
Sharpen: Increases the appearance of edges in a photo
Backlight Correction: If percent is a (+), makes darker areas in the photo brighter; if percent is a (+/-), makes bright areas darker and dark areas brighter
Contrast Enhance: Alters photo by increasing the contrast between lighting and colors
Deepen: Makes the tones in the photo appear richer
Brighten: Makes the photo lighter
Darken: Makes the photo darker
Bright: Increase or decrease level of light and darkness in a photo
Contrast: Increase or decrease level of contrast between lighting and color in a photo
Decolor: Drains colors from a photo
Bloom: Applies a softer filter to the photo, making the edges bleed into each other
Film Effect: Makes photo appear to be taken on different kinds of film
Vignetting: Adds different gradients of darkness around the edges of the photo
Sepia: Makes the photo black and white and appear to be developed using Sepia toner (A different color than black and white, but still monochromatic)
Antique Photo: Gives the appearance of an older photograph
Grayscale: Makes the photo black and white
Blur: Blurs the photo
Negative: Gives the photo the appearance of a film negative
Erode: Strengthens colors in photo (opposite of dilating)
Dilate: Weakens colors in photo (opposite of eroding)

---
Picture to all Pictures (Object Tab)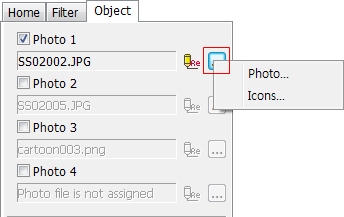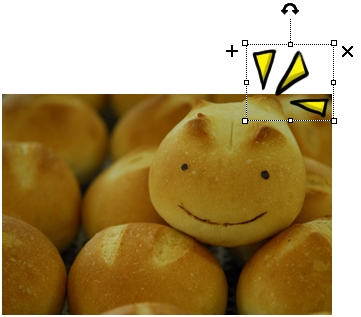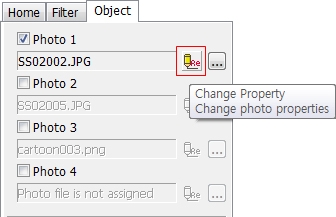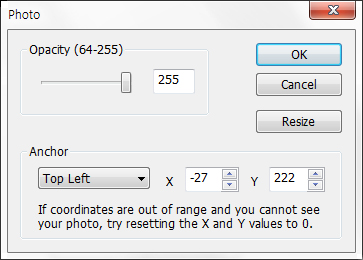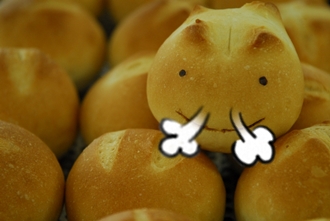 ---
Text to all Pictures (Object Tab)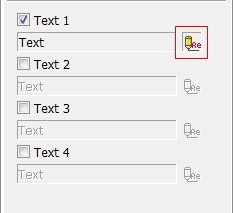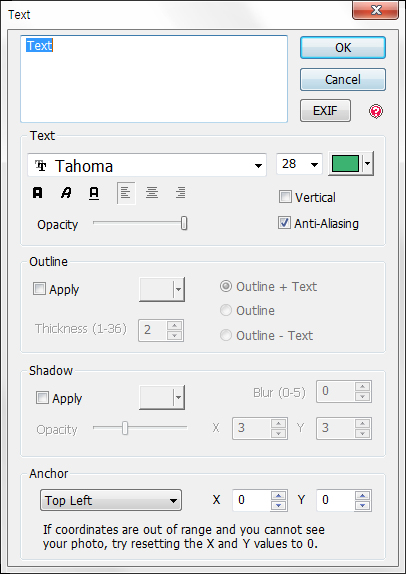 PhotoScape