Animated GIF
The Animated GIF function of PhotoScape allows you to create an animated gif slideshow of your pictures.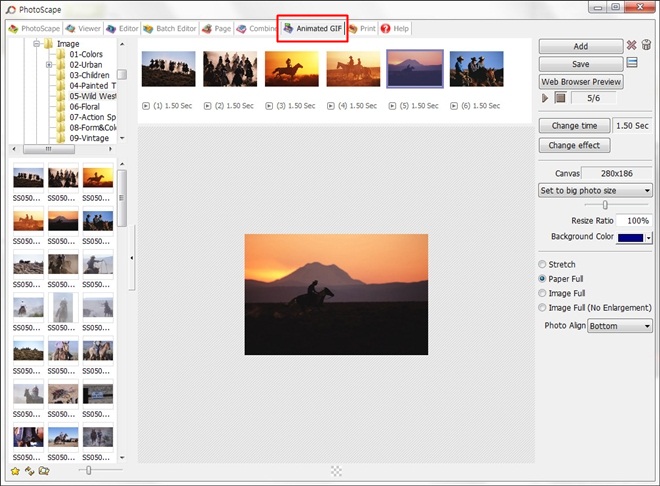 ---
Change Display Time
Adjust the duration of time that each photo is displayed by changing the Display Time.
Increasing the number increases how long a photo is displayed before switching to the next one.
Click 1 -

Click 2 -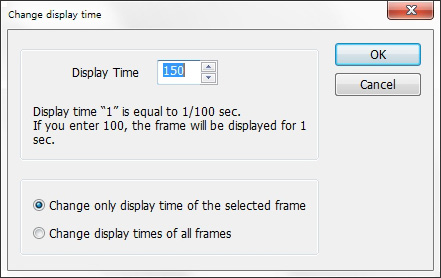 ---
Change Transition Effect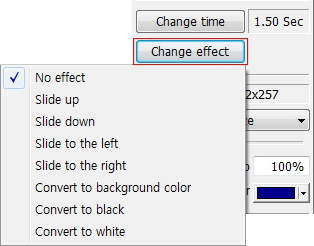 | | |
| --- | --- |
| No effect | Slide up |
| Slide down | Slide to the right |
| Slide to the left | Background color |
| Convert to black | Convert to white |
---
Image Enlargement Options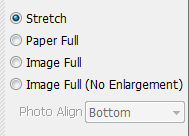 Stretch
- Stretches the photos to fit them into the canvas
Paper Full
- Crops photos to fit them into the canvas
Image Full
- Enlarges photos as much as possible while keeping inside of the frame, then fills in excess canvas area with background color
PhotoScape